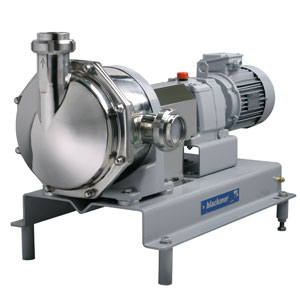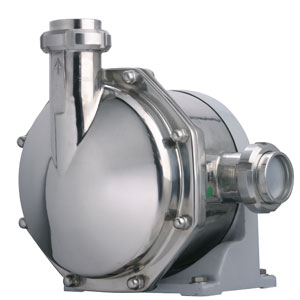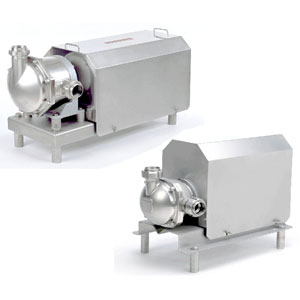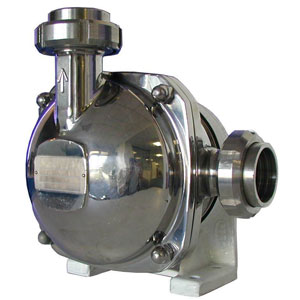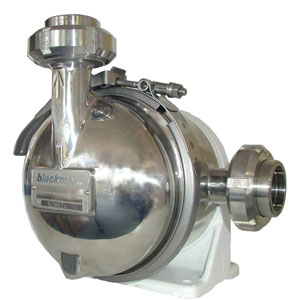 Mouvex SERIE S
Serie S
Can be used in both the food industry and in the pharmaceutical and cosmetics industries. Foods, such as Sauces, yogurt, cream, yeast, flavorings, stewed fruit, raw eggs, liquid glucose, wine ... Pharmaceutical and cosmetic products, such as Ointment, syrup, lotion, shampoo, toothpaste ...
Seal in the S-series, there are due to the special construction without mechanical seals, packing glands or magnetic drive no leakage problems. The drive is protected by a highly resistant, taste-free elastomeric boot that meets the demands of FDA certification.
Cleaning Pump S-Series are designed so that they can be cleaned in the installed state (CIP and SIP). It is also possible to open them quickly and easily and then manually clean. The pumps are certified to 3A.
Compact design Due to their low weight and space requirements of the S-series pumps are ideal for mounting on trolley.
Performance
Leak free pumping without the need for magnetic couplings
or mechanical seals
Self-priming with strong suction power
Ability to of draining the pipes (Inlet and outlet)
Ability to run dry
Low shearing
Maintains delivery/pressure performance over time
Outstanding volumetric efficiency
Pumped product constantly renewed
Ability to pump low and high viscosity products
Output not affected by viscosity variation
Low linear speed
Low pulsation effect
Options
Choice of coupling
Mobile unit
Stainless steel shroud
Details
Pump of the series S
Manufacturer: Mouvex
Product Video for download (4,7MB)

For questions about our products and services, we are happy to help Ihenen on. Just send us an email.
info@kab-glue-systems.com
Certified:


Contact
Konstruktions-, Anlagenbau- und Beratungsgesellschaft mbH
An den Dreissigruten 2
64572 Buettelborn
Phone: +49 (0) 61 52 - 78 44
Fax: +49 (0) 61 52 - 82 76 0