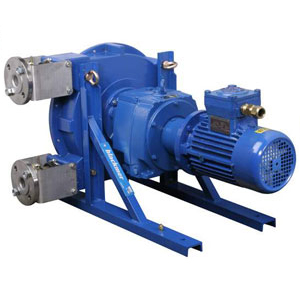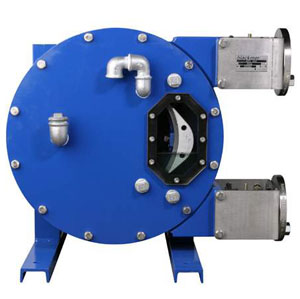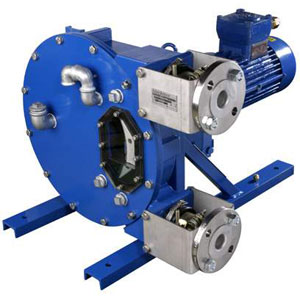 Mouvex ABAQUE
Serie Abaque
HOSE PUMP
Easy pump
The Blackmer pumps of the series Abaque are particularly suitable for abrasive and corrosive media and for shear sensitive and viscous liquids. There are positive displacement pumps with a defined flow without slip and gap losses.
No mechanical seal This eliminates the risk of leakage and contamination. The liquids remain in the hose, welcherdas only wearing part is.
Reliability the Blackmer pump series Abaque is self-priming up to a pressure height of 9 m and is to take safe to run dry without damage. A reversing operation with alignment of the pump casing through 360 ° is also possible.
Robust construction the steel and cast iron construction allows for higher feed pressures up to 15 bar. The solid construction and design of the pump also reduce the maintenance and repair intervals.
Performance
Thereby there is no risk of leaks and impurities
The Mouvex Blackmer pump ABAQUE series
run dry and may take up to a height of 9 m (25.5 ft)
suck itself
The pump is reversible and can therefore without loss of power in both
Directions encourage Are particularly suitable for abrasive and
aggressive media as well as for shear sensitive and viscous
liquids
Reduce the solid construction and design of the pump
maintenance and repair intervals
Options
Hoses: natural rubber, Buna rubber (NBR), EPDM
There are complete units or pumps with free
Shaft end available
Hose breakage sensors
Vacuum Kit
Hose inserts PPH or PVDF
Details
System Abaque
Manufacturer: Mouvex
For questions about our products and services, we are happy to help Ihenen on. Just send us an email.
info@kab-glue-systems.com
Certificate:


Contact
Konstruktions-, Anlagenbau- und Beratungsgesellschaft mbH
An den Dreissigruten 2
64572 Buettelborn
Phone: +49 (0) 61 52 - 78 44
Fax: +49 (0) 61 52 - 82 76 0